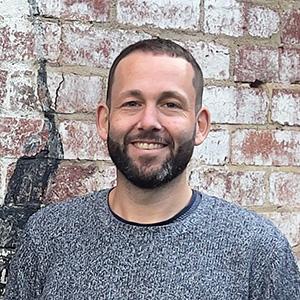 Welcome! I'm Travis. Obviously.
If you've come to read a quick summary of awesome things about me, you're in the right place.
So, here we go. In a snapshot, I'm a marketer, data analyst, & tech expert. I'm newly arrived in Darwin after a long time in Melbourne and Canberra prior to that. I started my career mainly focussed around content after growing up with a passion for movie production. After finishing a multimedia degree and spending a few years as a camera operator, photographer and editor, I found myself heading to Canberra where I started working at the U.S. Embassy.
Here I was able to combine my love of content with the fairly new landscape of social media - or 'new media'. I timed my entry into this particular landscap perfectly as President Obama had just been elected, partly on the back of a strong social media campaign. For 6 years I worked covering high level VIP visits (President Obama, Secretary Clinton and others), political exchanges and various other Embassy objectives.
During these first 10 years of my post-university career, I also worked on my own business. Largely focussed on travel and tourism campaigns, I've been all around the world and worked with national and state tourism organisations as well as countless brands to showcase the unique aspects of each destination. Some highlights have been trecking through Rajasthan in India and camping in the Thar desert, climbing Franz Josef Glacier in New Zealand and leading a group of media personalities to experience a total solar eclipse in Central Sulawesi, Indonesia.
Over the last 8 years I've expanded my skillset with a focus on data and technology, particularly the marketing tech stack. I've had the chance to work in large organisations like Australia Post and smaller businesses which has allowed me gain experiences that I consider very unique. As the world changed so dramatically in 2019 and the years that followed, out of necessity I began working as a freelancer and consultant which has been extremely rewarding and fulfilling.
I'm now embarking on my next adventure having newly arrived in Darwin and while the freelance world has been an enriching experience, I'm eager to pour my focus back into full-time work and make an impact longer-term.